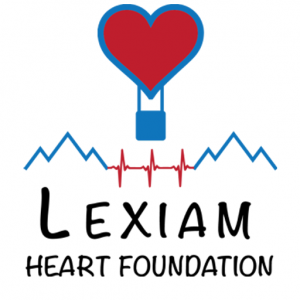 Hello and thank you for joining us on this new adventure!  Brittany and Leslee are the heartbeat of Lexiam Heart Foundation, a New Mexico based non-profit founded in February 2018, to encourage and help other families affected by Congenital Heart Defects (CHDs). And, this is our story…
We met at a national CHD fundraising event in the fall of 2015. Leslee was coordinating the event and Brittany was head of the sponsorship committee. We became fast friends and realized we had the same passion for spreading awareness of CHD and honoring our heart babies. Three years later we decided it was time to move towards a nonprofit of our own that focuses on New Mexico heart families. Starting Lexiam Heart Foundation has been a dream come true for both of us.
The name "Lexiam" was chosen to show both sides of the Congenital Heart Defect battle.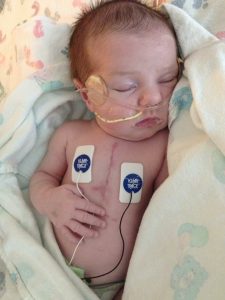 Lexi is Leslee's daughter. She was born in 2013 with Hypoplastic Left Heart Syndrome. She has had all three of the required surgeries and will eventually need a heart transplant, but she isn't there quite yet. Her family relocated to Denver for weeks at a time to accommodate Lexi's condition and get her the required care she needed, leaving their support system in New Mexico to do so.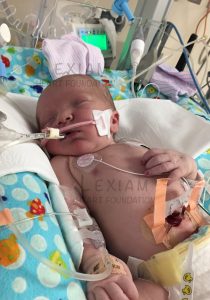 Liam is Brittany's son. He was born in May 2015 with Transposition of the Great Arteries (TGA), Double Outlet Right Ventricle (DORV), Ventricular septal defect (VSD) and Pulmonary Stenosis. He passed away at 21 hours old after enduring open heart surgery.
Both Lexi and Liam have fought with unimaginable strength, even though both families currently fight different battles. Lexi goes to the appointments, has the surgeries, and takes the medicine. Liam lost his earthly battle, but he continues to live on in the hearts of those who loved him.
Brittany and Leslee want to serve as many families as possible, both families of warriors and families of those gone too soon. Please reach out if you are in need of support. That is what Lexiam is all about!
Our story doesn't end here. We have turned our tragedy into our life's purpose. By starting our own foundation, we have taken action, and we are here to tell you that you, too, can do that which you think is impossible. Now that you've read our stories, we want to hear from you. What is your story? How can we help you?
Fill out the Contact Us Form or Email Us at:
Brittany@lexiamheartfoundation.org and  Leslee@lexiamheartfoundation.org