Co-Founders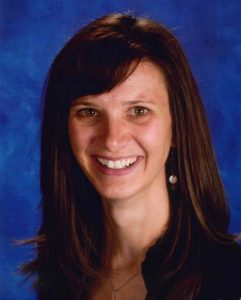 Brittany Behenna Griffith serves as Lexiam Heart Foundation's Board President. She found a passion for helping families affected by Congenital Heart Defects after her son, Liam, was diagnosed with several critical heart defects in utero. On May 17, 2015 Brittany and her husband, Brady, experienced the wonderment that came with welcoming their firstborn into the world, and sadly experienced the heart wrenching loss of their son just 21 short hours later. Brittany has made it her mission to keep Liam's name alive by raising awareness for the 1 in 100 diagnosed with CHD's and to provide support for New Mexico families and their heart warriors.
It is Brittany's great joy to be mom to three-year-old, Clara Layne, and newborn son, Preston Kyle, while she continues to hold a most certain hope of one day being reunited with her precious Liam.  She teaches early childhood special education in a classroom of three- and four-year-olds for Santa Fe Public Schools.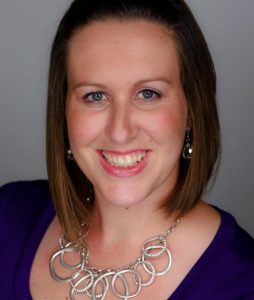 Leslee Schneider serves as Lexiam Heart Foundation's Vice President.  Leslee was born and raised just south of Albuquerque, New Mexico. She attended Texas Tech University with her husband, Jason, and got a degree in early childhood education with an emphasis on bilingual education.  She currently stays home to raise her 3 children: Levi (May 2011), Alexis "Lexi" (September 2013) and Caleb (March 2016).  Lexi was diagnosed at 24 weeks gestation with Hypoplastic Left Heart Syndrome.  The family relocated to Denver for her birth and first surgery.  She has had three open heart surgeries and is officially done with the three required surgeries for HLHS, all done in Denver.  Lexi will eventually need a heart transplant, but as of February 2018 she isn't listed yet.
Starting the Lexiam Heart Foundation realizes a dream to spread awareness and help other families going through very similar situations to what her family has experienced.  She has always had a passion for helping moms, and helping heart moms is even better.  Together, we can build a strong heart community in New Mexico and spread awareness of CHDs.
Board Members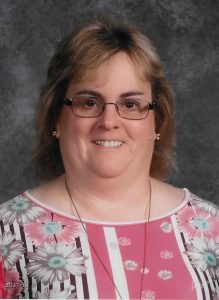 Mary Ann Collings serves as Lexiam Heart Foundation's Bereavement Coordinator and financial specialist.  She grew up in Alamogordo, NM. She received her BS in Education from Eastern New Mexico University. She went on to receive her MS in Education in Middle School Mathematics. Mary Ann currently teaches seventh grade mathematics at Marshall Middle School in Clovis, NM. She is married and has three adult sons. Mary Ann became passionate about helping children and families affected by CHD's when a close friend and former colleague's infant son passed away shortly after enduring open heart surgery. She has supported her friend through participation in annual memorial events and has raised awareness through her participation in Albuquerque's Congenital Heart Walk the past three years. Mary Ann is excited to be a board member and looks forward to helping more families in New Mexico affected by CHDs.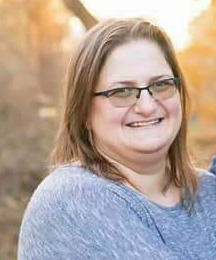 Courtney Grassham serves as the board treasurer for Lexiam Heart Foundation.  Courtney was born in Waco, Texas. She came to Albuquerque in July 2005 as a travel NICU nurse. She has been a Neonatal Nurse Practitioner since October 2007. She worked at UNM from 2005-October 31 2017 and now works with Mednax at Presbyterian Hospital in the Newborn Intensive Care Unit. Courtney is married and blessed with two healthy sons and a stepson. Courtney has seen the struggle that heart families face from diagnosis through the long road of treatment and is eager to provide help and reassurance.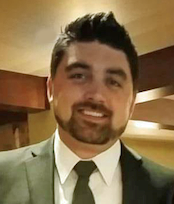 Zach Mikelson serves as Lexiam Heart Foundation's board Secretary.  He was born in Albuquerque, and has lived in Albuquerque for his entire adult life. Zach attended the University of New Mexico for his bachelors and Masters degree, and currently works at Sandia National Labs. Zach and his wife Schlrae welcomed a beautiful baby boy to the world on July 7, 2017. Baby Theo was diagnosed with Hypoplastic Left Heart Syndrome and has endured three open heart surgeries in his first four months of life. Zach and Schlrae are passionate about congenital heart defects and helping families endure the process.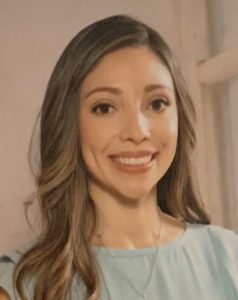 Schlrae Mikelson, was born and raised in Albuquerque, New Mexico. She has received her BS in Elementary and Special Education and her M.Ed in Special Education. Schlrae currently stays home with her two sons. Her son Theo has Hypoplastic Left Heart Syndrome, as mentioned above from Zach's bio. In her free time she enjoys going on hikes, and spending time with family and friends. Schlrae and her husband Zach have a passion to help other families naviagte their way through congenital heart defects, spread awareness, and advocate for the best care possible.