Resources
Parent Resource Guide – Mended Hearts provides a guide for parents and caregivers, covering topics from prenatal diagnosis through caring for your child with CHD.  The back of the guide includes forms for parents to help keep track of information.
Books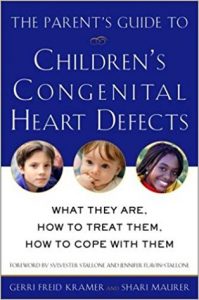 A Parent's Guide to Children's Congenital Heart Defects 
by Gerri Kramer & Shari Maurer
Provides definitive answers from leading medical experts to parents' concerns about congenital heart defects, discussing the various types of problems, their causes and long-term prognoses, the various treatment options available, and what parents can do to help their children.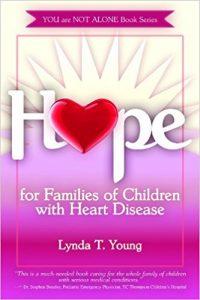 Hope for Families of Children with Heart Disease
by Lynda Young
The devastating words Congenital Heart Defect thrust parents of more than 36,000 children annually into a frightening, dark tunnel dramatically changing family dynamics. Because CHD, attacks unexpectedly, parents reel, bombarded with information regarding treatments, tests, and decisions. From the initial diagnosis and throughout the daunting journey, the twelve chapters and resources in this guide weave advice, support, and hope.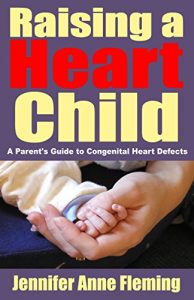 by Jennifer Anne Fleming
Essentially a field guide for parents and grandparents of children facing congenital heart defects (CHD), this book chronicles the real-life experiences of my own heart child. Every test, every surgery, every victory that led him to today is offered in painstaking detail. Today he is a beautiful, intelligent, normal child. May his story bring hope to you and the child in your life who battles CHD Heart of a Child – beneficial for parents of children with complex congenital heart defects.
by Annie B. Garman
Unexpected Grace is the story of one anxious mother whose biggest fear came true in the ultrasound room. Living in Reykjavik, Iceland, Annie and her family were suddenly thrust into the world of congenital heart defects when they heard their child's diagnosis. Would God heal their child? Was God good? Was He just? Could He be trusted regardless of what happened to their daughter?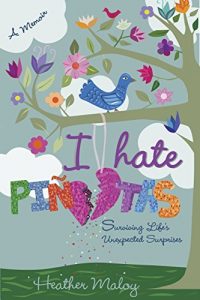 I Hate Piñatas: Surviving Life's Unexpected Surprises
Heart surgery doesn't happen in a vacuum. This is what Heather Maloy learned first-hand when her son, Colman, was diagnosed in utero with a combination of congenital heart defects which are fatal without surgical intervention.  I Hate Piñatas is a compelling story of hope and strength that vacillates between heartbreaking and outrageously funny as Maloy takes you through what three heart surgeries in three years looked like for one family.